A relative of the French teenager Nahel shot by police has told the BBC the family did not want his death to spark riots, but insisted the law around lethal force at traffic stops must change.
Nahel M was shot point-blank by police after failing to stop for a traffic check last Tuesday.
"We never called for hate or riots," the relative said.
France has seen five days of violent rioting.
But the unrest ebbed again on Sunday night, with 157 arrests reported by the early hours of Monday morning.
The previous night, there had been more than 700 arrests.
Speaking to the BBC near the family home in Nanterre, the relative said the rioting – which has seen thousands arrested, shops looted and hundreds of vehicles set alight across France – did not honour Nahel's memory.
"We didn't ask to break or steal. All of this is not for Nahel," they told the BBC, speaking on condition of anonymity because tensions are so high following Nahel's shooting.
They said they had called for a "White March in the street. Walking in memory of Nahel. Walking, even being angry in the street, demonstrating, but without outbursts".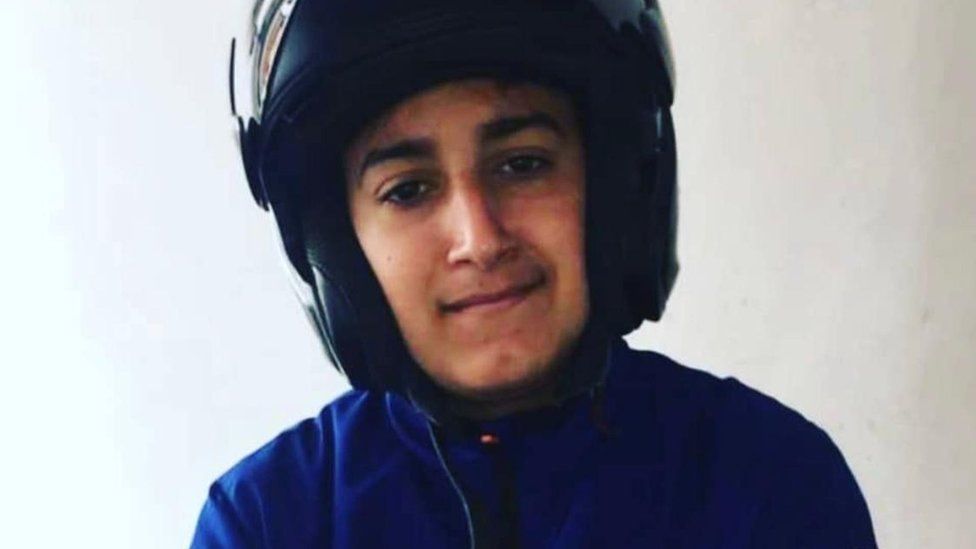 The relative said French authorities must now change the law that allows police officers to shoot during traffic stops.
Nahel's relative called for "better training for the French police, weapons regulation for police, and reviewing the law that allows police to use lethal force if a young person refuses to stop at a traffic stop".
France's penal code was changed in 2017 to allow for a broader use of firearms after police said they were facing increased levels of violence.
Critics argue the increase in traffic related shootings is a direct result of that change, which they say is much too vague because it leaves officers to determine whether the driver's refusal to comply poses a risk.
So far this year, three people have been killed during police traffic stops – following a record 13 people killed in traffic stop incidents last year. According to Reuters news agency most of those victims have been of black or Arab origin.
Anais, a family friend and neighbour also told the BBC that being a young black man in France's suburbs meant being subject to racism, violence and racial profiling on a daily basis.
"They [the police] humiliate, insult and don't speak properly to them. And now they kill them! Nahel was covered by the press, but it's not the first time this has happened," she said.
Nahel's relative said as a result of the ongoing chaos, the family had not had a moment to sit down together and remember him.
"We want everything to calm down. Social media, riots, everything needs to calm down. With all of this, we haven't had time to sit down for five minutes together and think about how he's gone now," they said.
Earlier on Sunday, Nahel's grandmother also called for an end to the violence and accused rioters of using Nahel's death as an excuse.
"Don't destroy the schools, don't destroy the buses. It is other mothers who take these buses," Nadia, Nahel's grandmother, told BFMTV.