Every once in a while, Google brings new and useful features to its video conferencing service – Meet. According to a recent report by 9to5Google, the tech giant is reportedly working on a new 'On-the-go' mode which will make it safer for users to attend video calls when outside.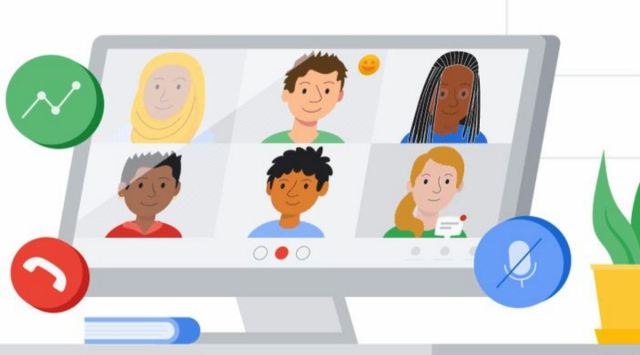 Google Meet is one of the most widely used video conferencing solutions of all time. (Image Source: Google)
The current Google Meet user interface on mobile is currently filled with several options, which might make it hard for those who need to attend meetings when walking or running. This is where the new feature comes in handy. Google Meet's 'On-the-Go' mode makes use of the device sensors and is automatically enabled when the app detects the user is in motion.
Alternatively, users can also enable the mode by finding it in the in-call menu which can be accessed by tapping the three-dot button. When enabled, 'On-the-Go' mode will disable your camera in the call and stop streaming video from other participants in the meeting so you don't get distracted.
Moreover, users will be presented with a new layout with large buttons that lets them mute themselves, switch audio, raise or lower hands or end the call. Google will also let users disable the mode and return to the standard user interface when they are stationary.
Last week, the tech giant introduced added new options to picture-in-picture mode for those using Google Meet in Chrome.
Also read: Microsoft 365 Down for Several of Its Users